The Riding Center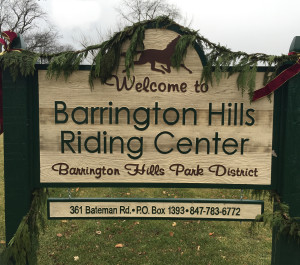 The Barrington Hills Park District (BHPD) owns and operates the Riding Center, located at 361 Bateman Road, Barrington Hills. The Riding Center consists of 15 acres located immediately to the west of the Spring Lake Forest Preserve.
The BHPD was organized on July 19, 1967; and the Riding Club of Barrington Hills transferred ownership of the Riding Center property to the BHPD on October 26, 1972.
The Riding Center has an indoor area and stalls, one large outdoor arena and a small outdoor warm-up arena, wash racks, a round pen and parking for trailers with convenient access to the Forest Preserve trails.
Important information about the Forest Preserve Equestrian Trails
---
What Riders Need to Know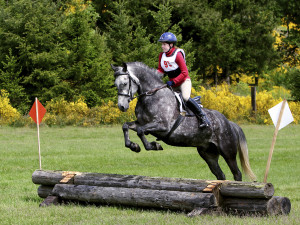 ---
What Trainers Need to Know

---
The following trainers are authorized to train at the Riding Center:
Katy Boldt
Sarah Coltrin
Beth Contos
Kenny Dierks
Janae Dyson
Barry Fript
Nicolle Glenn
Nikki Jewell
Lindsay Jauch
Katlyn McMorris
Amy Palermo
Julie Poveromo
Jennifer Rousseau
Jessica Underwood
Megan West
If you do not see your trainers name on this list you may not take a lesson with them at the Riding Center.
If your name is not on this list you should not be training on Park District Property.

---