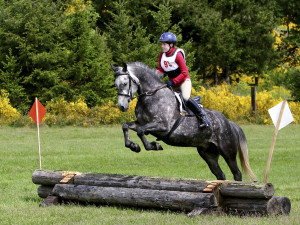 Riders of all equestrian disciplines are welcome to ride at the Riding Center. Please be prepared to adjust your riding program to accommodate the current conditions in the riding arenas. Courtesy and safety should guide your behavior.
The Barrington Hills Park District Riding Center is an unsupervised facility. You ride at your own risk and assume all risk of injury when you are on Park District property.
All riders must:
*Wear a proper helmet (SEI/ASTM approved)
*Review and follow the General Facility Rules and Regulations for the BHPD Riding Center
*Leave the arena as you found it. Remove your jumps and manure
*Stay out of the arena during maintenance
*Dismount before entering aisle
*Submit a Liability Waiver/Helmet Policy
*Observe arena etiquette.  When you ride in a Riding Center Arena you are responsible for knowing proper arena etiquette. We've provided Arena Etiquette Rules  for your review.
For the current list of trainers who are authorized to instruct riders at the Riding Center, please email:  office@bhillsparkd.org
WARNING:  Under the Illinois Equine Activity Liability Act, each participant who engages in an equine activity expressly assumes the risks of engaging in and legal responsibility for injury, loss, or damage to person or property resulting from equine activities.