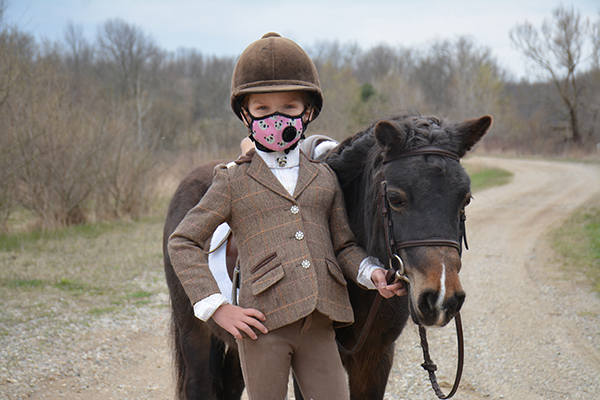 In keeping with the Illinois Governor's latest directives, as of Friday, November 20, 2020, the Riding Center will be operated under the following new mitigation requirements:
Face coverings required for all activities at all times.
No more than four (4) riders allowed in the modified indoor arena at one time.
Every other window in this arena will be open to facilitate ventilation and the end doors will be locked open.
Every other stall will remain open and the window in those stalls will be open.
The bleachers/warming area can seat a maximum of three (3) people.
The outdoor arena can have no more than six (6) riders at one time.