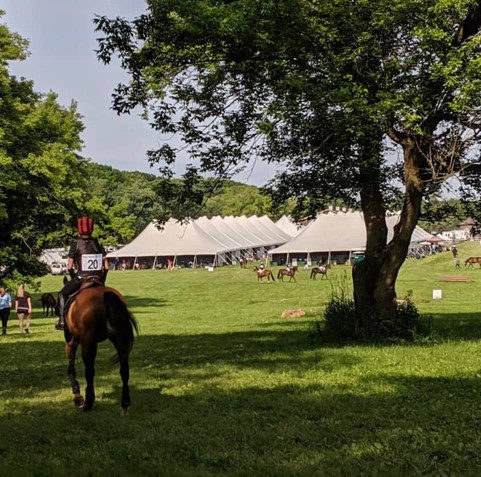 A message from the Fox River Valley Pony Club:
After extensive consideration and cautious optimism, the Organizing Committee of the Fox River Valley Pony Club Horse Trials is sad to announce the cancellation of the FRVPC Horse Trials and CCI** scheduled for June 25-28, 2020, due to the Covid Pandemic. 
Our organizing committee has been closely monitoring federal, state and local situations as well as regulations and restrictions. We also paid close attention to all USPC, FEI and USEF guidance and resources devoted to the safe return to equestrian competition, and discussed extensively what mitigation plans we could put into place to provide a safe experience for all if we were allowed to go forward.
With the health, safety, and welfare of participants and their horses being our utmost priority as well as the recent announcement of Illinois Governor Pritzker's 5-phase reopening plan, it became clear that we will be unable to host the horse trials in June.
Coming together as a community has been the hallmark of our event for 50 years, making it one of the oldest continuous events in the country. This year's June 2020 event was to be extra special with the Celebration of our 50th Anniversary.  To our hard-working volunteers, loyal donors, dedicated officials and enthusiastic competitors, we wish everyone a safe journey through the challenges of this season and look forward to welcoming you to an even more meaningful Celebration when the crisis is behind us.  ~