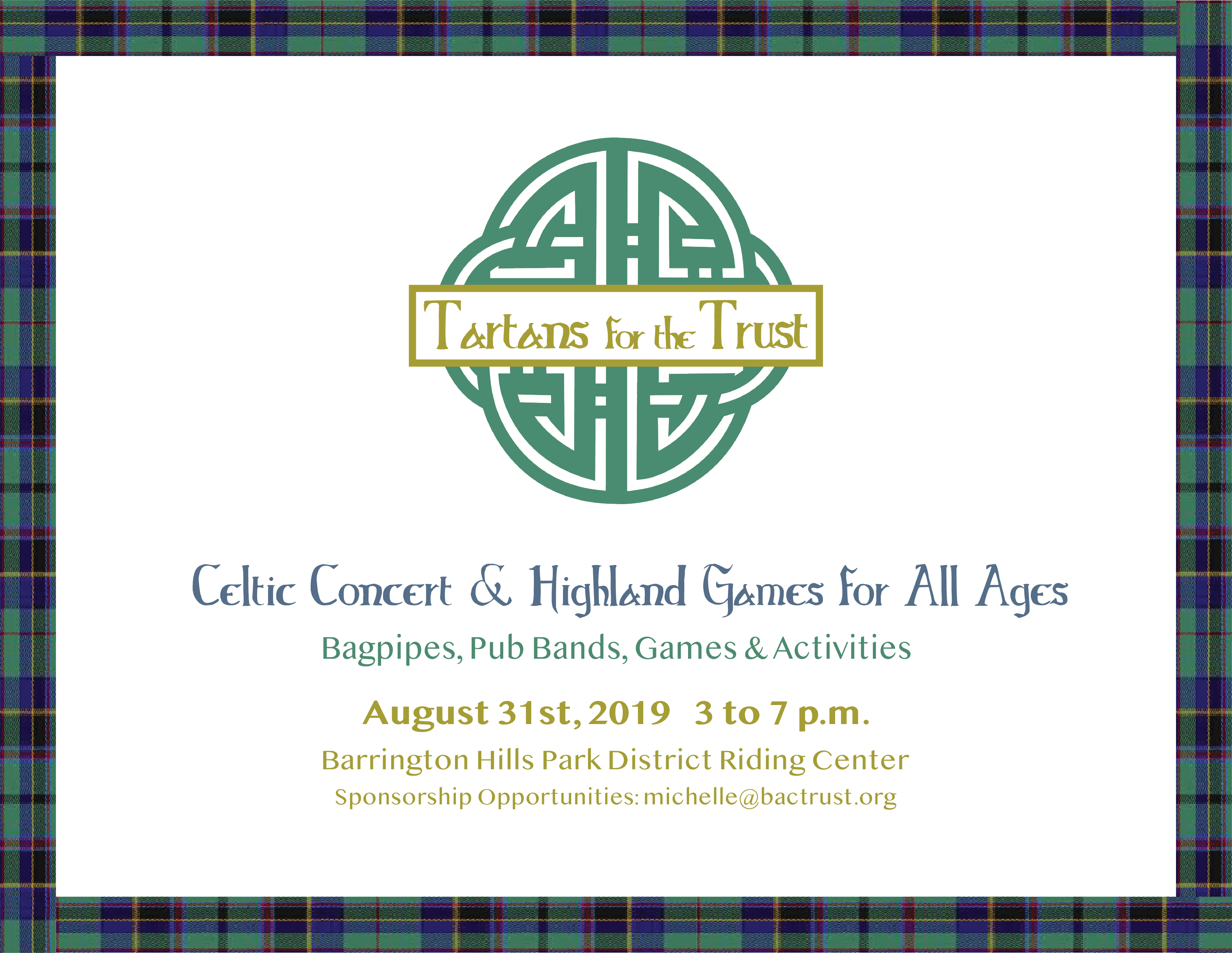 The Barrington Area Conservation Trust will host "Tartans for the Trust," a new and exciting festival never seen before in the Barrington area on August 31st.  The Barrington Hills Park District Riding Club will be transformed to the Highlands to include bagpipes, pub bands, games and activities for all ages!   Traditional Celtic music will reverberate through the hills from 3:00 to 7:00 p.m.  "Tartans for the Trust" will be a multi-generational family celebration for all to enjoy.  Pack a picnic, grab your favorite libation and join us for a unique evening of merrymaking.
Tickets are $100 per person.
17 and under free. Must be accompanied by an adult.