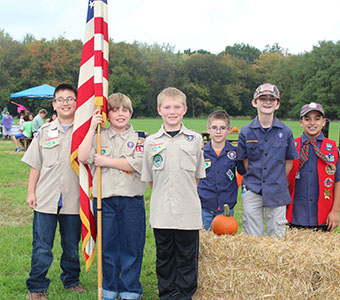 Looking Back
2016 was one of the most productive years in recent memory for the Barrington Hills Park Dst. Thanks to the support and guidance of our residents, our Park District was able to complete an impressive list of projects that we believe will add to the enjoyment of those living in our unique village.
$30,000 donation to build a multi-use basketball court at Countryside School.
Continuing partnership with Barrington Area Tennis Association to promote youth tennis
Co-sponsorship of the "Hills Are Alive" community event
Hosting the 2016 FRVPC Mini Event and Horse Trials
Engineering study to evaluate tennis court renovation at Countryside School
Providing facilities and support for the BraveHearts Veterans' Trail Ride
Facilitating a variety of educational programs for youth and adults
Completing a wide range of safety, repair, and maintenance projects
Requiring trainers using the Riding Center to carry $1M in liability insurance
Launching a redesigned website and newsletter
Looking ahead
Taking into account input from residents, these are some of the projects we are aiming to complete in the coming year:
Resurfacing the tennis courts at Countryside School
Improving the footing in the outdoor arena at the Riding Center
Implementing a user fee program for the Riding Center
Supporting community-wide programs and events to attract new users
Maintaining, upgrading and/or expanding existing facilities
Looking to you
Barrington Hills households pay, on average,  just $78 in park district taxes per year. That's a tiny fraction of what residents in neighboring communities pay. Which is why we welcome your tax deductible donations to help us continue to maintain — and improve — one of the community organizations that help make our village so special.
Donate to make a difference: